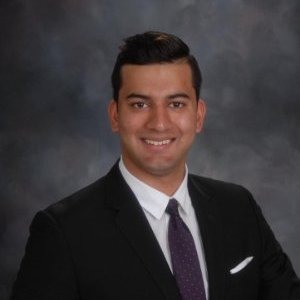 Dylan Sidoo
Chief Executive Officer, President and Director
Mr. Sidoo is a graduate of the University of Southern California (School of Cinematic Arts). While at USC he founded Stryker Entertainment, LLC, a film acquisitions and distribution company, where he successfully outputted several films with Shout! Factory and Netflix. Dylan has also worked with Thunderbird Films and Lions Gate Entertainment. Most recently, he interned with the most connected entertainment and sports agency in the world; William Morris Endeavour.
Leon Ho
CPA, Chief Financial Officer and Director 
Mr. Ho is a chartered professional accountant working at Cross Davis & Company LLP, a chartered professional accountant firm providing accounting services to publicly listed entities, primarily in the mining sector. Mr. Ho works directly with mining chief executive officers and directors, assisting with their regulatory and accounting needs.
David Sidoo
Corporate Secretary and Director
Mr. David Sidoo is a successful businessman based in Vancouver where he oversees a successful private investment banking and financial management firm. Upon graduating from the University of British Columbia in 1982 where he held a four-year football scholarship with the UBC Thunderbirds, he was drafted to play professional football with the Canadian Football League. David retired from football in 1988 and was introduced to the brokerage business. From there he became a broker with Yorkton Securities where he quickly became one of the company's top revenue generators. He went on to become Partner and Advisory Board Member at Yorkton Securities, consistently generating commissions that ranked in the Top Five nationally. In 1999, he left Yorkton to pursue private investment banking. He was one of the founding shareholders of American Oil & Gas Inc. (NYSE -AEZ) which was sold to Hess Corporation in Dec 2010 for over US$630 million in an all-stock transaction. In 2008, The Vancouver Sun voted Mr. Sidoo one of the top 100 South Asians making a difference in British Columbia. He currently sits on the Board of Governors for the University of British Columbia and is one of the select few of UBC football players to be inducted into both the UBC and BC Football Hall of Fame. In 2016, David was appointed to the Order of British Columbia, the Province's highest form of recognition. He has also been honoured by the Government of Canada with the Queen Elizabeth II Diamond Jubilee Medal and the NRI Award, presented at the House of Lords in London, England, for his tireless work in the community.
Jordan is a recent graduate in History & Political Economy at the University of California Berkeley. As an incoming freshman, he was a finalist for the CAL Berkeley Leadership Award. He coxed in his freshman year for the Men's Varsity Crew Team at Berkeley. Jordan has extensive experience in marketing and sponsorship initiatives. In his freshman year, he worked in business development and marketing with the Vancouver Canucks and UBC Thunderbird Athletics. Most recently, he worked with the NFL's San Francisco 49ers in their data analytics division.
Mr. Amrik S. Virk has been a Director of Meridius Resources Limited since April 2019. He was the Minister of Technology, Innovation and Citizens' Services and Minister of Advanced Education for British Columbia, Canada. Under Mr. Virk's leadership the province's technology sector grew to become as the 15th largest in the world. His leadership led to the launching of the #BCTECH Strategy, which forms the backbone of the province's technology economy. Some notable milestones in his tenure include the instalment of the $100 million dollar #BCTECH Fund, the world-class #BCTECH Summits.
Mr. Espig has been the president and CEO of Nicola Mining since November 7, 2013 and was the Interim president and interim CEO of Nicola Mining FROM June 9, 2013 to November 7, 2013. In August 2006, Mr. Espig founded TriaAsia capital, a private equity and consulting firm focused on raising capital for midsized companies, and pre-initial public offering investment and consulting. Mr. Espig has been a founding director of Phosplatin Therapeutics, a private biopharmaceutical company, since November 2010. He also served as Vice president of the principle finance and securitization group and Asia special situations group for goldman sachs japan. Prior to joining Goldman sachs, Mr. Espig served as vice president of Olympus capital, a private requity firm in New York. Mr. Espig is a chairman of the Vancouver center of arts and technology. He holds a bachelors of arts from the university of British Columbia and a masters of business from Columbia business school.